All Memberships Include:

Free admission to the museum for all regular and special exhibitions.  

Complimentary invitations to attend opening receptions-meet exhibiting artists and strengthen friendships with other supporters of the arts.

Discount on classes, lectures and events.

Advance notice of special museum events and celebrations.  

10% discount on all Backus related gift shop merchandise excluding books.  

Every member receives a 25% discount on all canvas reproductions

An invitation to volunteer!

Join or Renew Your Membership Today!

$300 Sustaining Membership

$300 Sustaining Membership benefits plus…


Four people may attend opening receptions.

Select a lithograph—$75 value.

10% off the purchase of original artwork on exhibition or consignment. 
Special Memberships: 

$500 Premium All Sustaining Member benefits plus…..

​ 


4 Tickets to the Backus Brunch

Recognition in signage at the opening receptions.
$1,000 Patron All Premium Member benefits plus…


A tour of the Museum's collection by the Director for you and 10 guests. Please schedule in advance.

2 tickets to Sunday in Key West, the popular January fundraising brunch.  
The A. E. Backus Museum is a member of the

North American Reciprocal Museum Program (NARM)

All Family, Sustaining and Special Memberships will receive reciprocal membership privileges at over 1,000 participating museums nationwide- 200 in Florida alone! Upon presentation of your Backus Membership Card with a gold NARM sticker, you will receive free admission and other benefits offered to affiliate members. For more information, visit narmassociation.org

Membership Levels:                                                              

$50 Individual (Membership benefits for one person) 

$100 Couple (Membership benefits for two or member and guest)

$150 Family (Membership benefits for a family of four or member and three guests, plus NARM privileges) 

SPONSORS AND ARTISTS MAY INVITE GUESTS FOR FREE. MEMBERS' GUESTS (NOT INCLUDED IN MEMBERS' LEVEL ABOVE) MUST PAY TO ATTEND OPENING RECEPTIONS.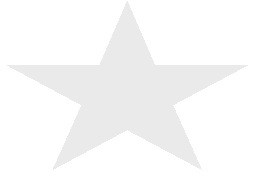 Members Can Now Receive Reciprocal Privileges at over  1,000 Participating Museums 

Nationwide! 

200 in Florida.

500 N. Indian River Drive, Fort Pierce, FL 34950 (P) 772-465-0630 (E) Info@backusmuseum.com


Become A Member Today!

Click Below for Appliction